Doctor Who Trivia Quiz and Random Facts: 2005–2017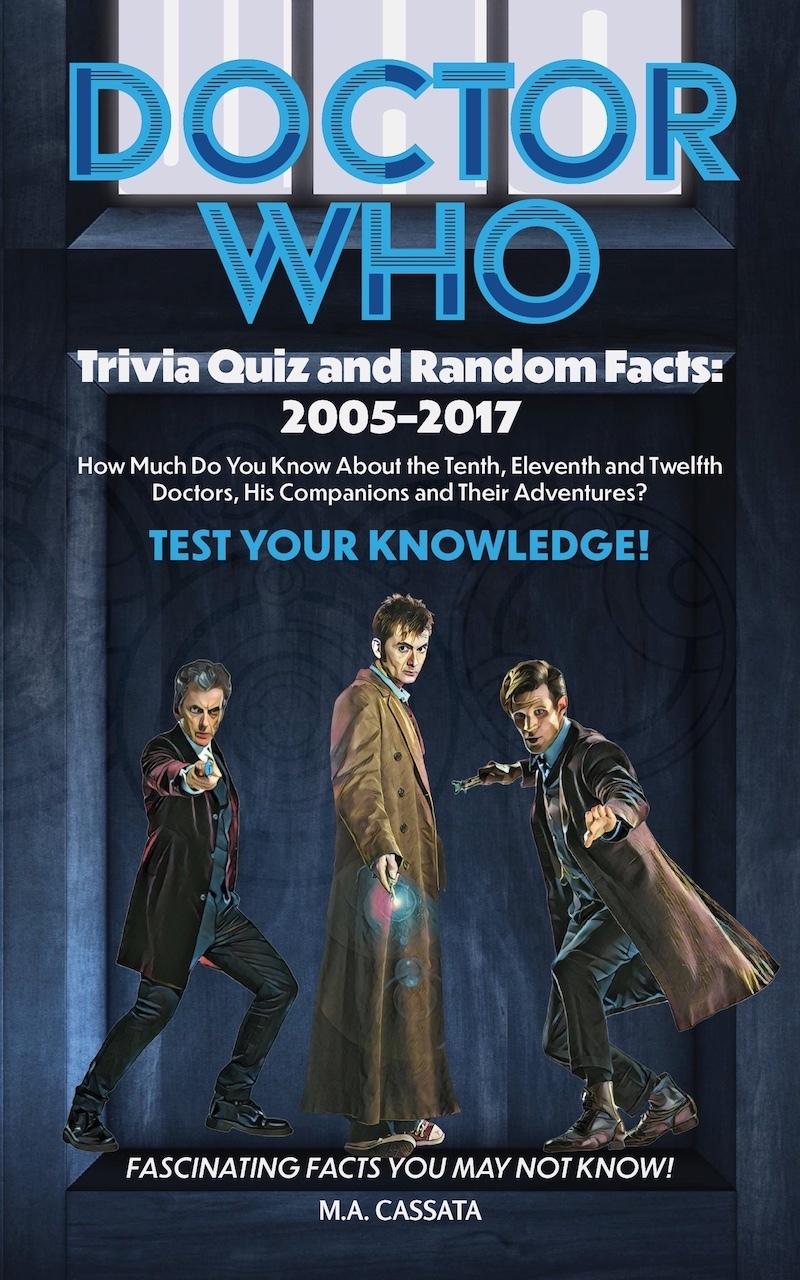 Think you know all about the Tenth, Eleventh and Twelfth Doctors, his companions and their adventures?

If you love the Doctor Who that featured these three Doctors, you will enjoy this book. There are 300 questions and answers, plus many random fun facts from 2005-2017. Many of these facts may even fascinate you.
Amaze your friends and family with all things related to the Doctor Who series with the Tenth, Eleventh, and Twelfth Doctors, his companions and their adventures. While some of these questions may be easy, many are sure to challenge even the most diehard of Whovians!

Interview With The Author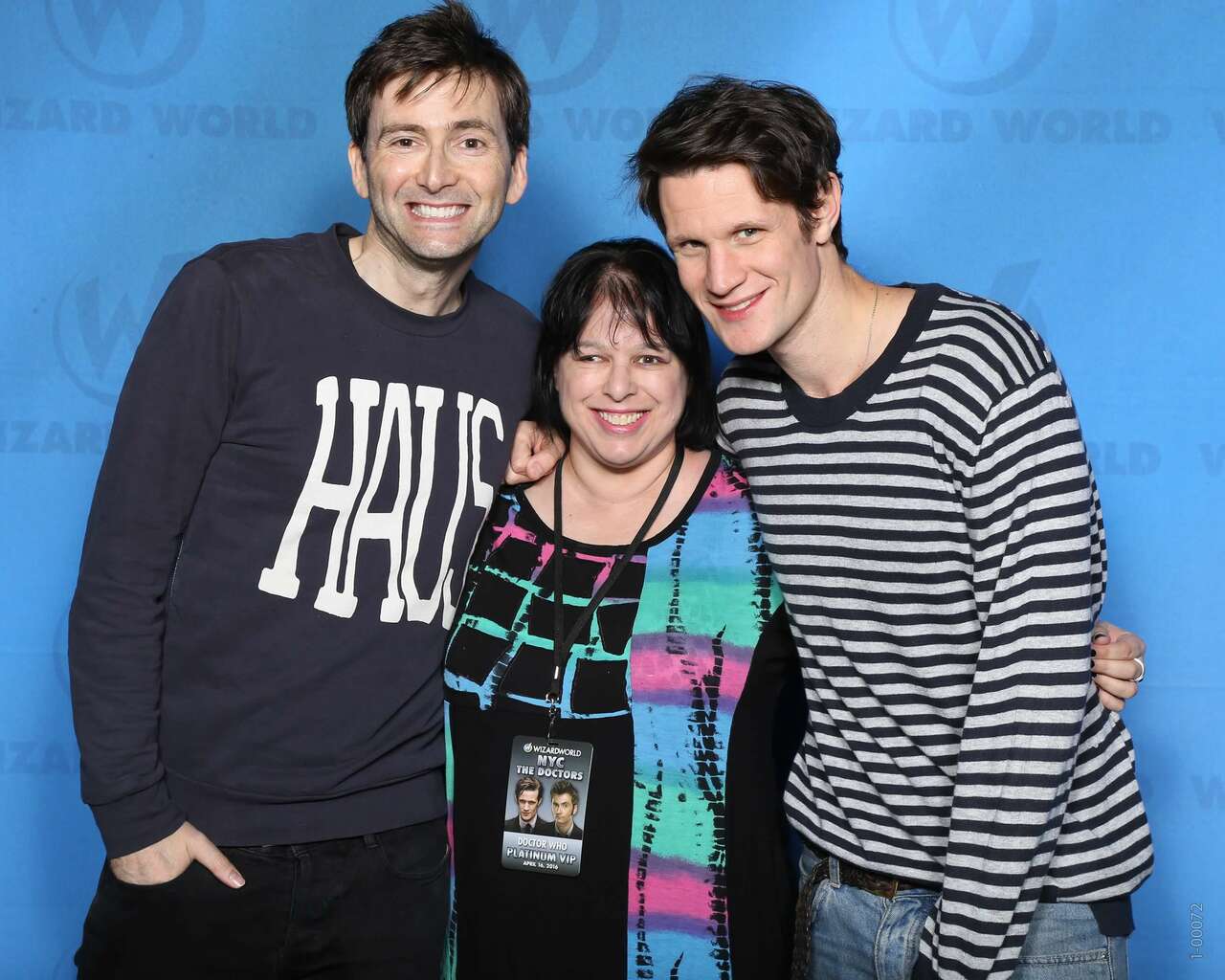 Before we start with questions about your book, what is your writing background?

I can't remember when I wasn't writing, and my portfolio is fairly extensive. I'm the author of 22, plus entertainment/celebrity books, including: Timeless TV Trivia Quiz and Random Facts, Pop 'n' Rock Trivia Quiz: '60s to '80s, The Superheroes Movies Trivia Quiz Book and other entertainment/celebrity-themed tribute books, The Elton John Scrapbook, Starman: A Tribute to Bowie, The Cher Scrapbook and The Essential Jim Carrey. Prior to that and during that time, I was an entertainment editor for celebrity specials on Elvis, The Royals, Michael Jackson, and Leonard Nimoy, which was my last tribute magazine before my newsstand publishing company closed. In addition, I was also editor-in-chief on teen, rock, and country music magazines. Consecutively. I continued writing celebrity tribute books while I was a magazine editor. If you go to my author's site, macassata.com you can see more of my agent and non-agent work.

Why did you write the Doctor Who Trivia Quiz and Random Facts: 2005-2017?

Well, I am very passionate about the show. So I took what I thought were the three most popular Doctors since the show's revival— David Tennant, Matt Smith and Peter Capaldi. I did watch the show with the Thirteenth Doctor portrayed by Jodi Whittaker, though I wasn't so impressed with the storylines, I liked her acting. She was great in the role. I thought the storylines were much more engaging with the three previous Doctors. I really enjoyed the scripts written by Russell T. Davies (2005-2010) and Steven Moffat (2010-2017). Their work, I believe really resonated with the fans. They were both excellent showrunners.

What do you think is the most watched Doctor Who episode?

There are so many good ones. "Voyage of the Damned" is one of my favorites. I've seen it countless times. It's the 2007 Christmas special with the Tenth Doctor, David Tennant. I read it was watched by 13.31 million viewers, the highest figure for Doctor Who since the 1979 serial "City of Death," and it still has the highest viewership of any episode since the show's revival.

Who do you think is the most popular Doctor since the show's revival?

In my opinion, David Tennant takes the number one spot. There was a lot of debate online about that a few years ago. The David Tennant era marked the most successful in the show's revival. Before his time, it was Tom Baker, the Fourth Doctor from (1974-1981). He won all the polls. As die-hard fans of the show know, decades later he made an appearance as "The Curator" at the end of "The Day of the Doctor," the 50th anniversary Doctor Who feature length movie with David Tennant, Matt Smith and John Hurt, the War Doctor. Seeing Tom Baker in that scene as "The Curator" brought tears to my eyes. I was so happy to see him on screen as were millions of fans worldwide.

What was the highest rated season for Doctor Who?

That would be Season 4. It was David Tennant's last and voted best of all time. There was a vote taken online and over 9,000 fans participated in the poll. Each one was allowed to vote for three different seasons, and more than half of the voters chose Season 4. The Eleventh Doctor, Matt Smith who took over in Season 5 came in second place and Peter Capaldi, the Twelfth Doctor took the fifth spot in his final run, Season 10. I always thought these were the three best Doctors since the show's revival.

What do you think the appeal of the book will be for readers?

These days writing trivia quiz and facts book has become a new passion of mine. I've written a few trivia quiz and random facts books in the past on teen stars as well as for magazines I've edited. Readers who love pop culture will enjoy testing their knowledge. It keeps the mind sharp. I hope my book is entertaining and informative enough to bring joy to Doctor Who fans from its revival era. I also included questions on the show's most noted companions and of course, the popular villains. I think fans of Doctor Who would enjoy testing their knowledge of the show.

How did you research the questions and facts for your book?

Believe it or not most of the questions were off the top of my head. For years I've watched so many Doctor Who episodes that these scenes were embedded in my brain. Then I thought I want to show each Doctor evenly with questions and answers. The same with facts. I also wanted to make sure all the important episodes were represented for each Doctor. The last thing I wanted to do is disappoint a dear Whovian! I tried to do an even mix of easy to hard questions, and what I thought readers would want. I wanted to ensure that each Doctor was represented equally with questions and answers and of course interesting facts.

Do you have a favorite Doctor Who episode?

Oh, that's a tough one! There are so many that I like enjoy. Besides "Voyage of the Damned," I like "Stolen Earth," "The Time of the Doctor," "The Day of the Doctor," and "Twice Upon a Time." If you ask me next week, I'll probably have three more episodes. I can never get enough of these three Doctors. Years ago, I got an Amazon Prime Video membership, and bought each season as it aired. I wanted to make sure I had easy access to these Doctor's episodes.

What are some of the best Doctor Who villains from the modern era?

The Doctor's most popular villains are of course the Daleks, Cyberman and The Master. There is no shortage of awesome and scary villains on Doctor Who. The haunting Weeping Angels and the nightmarish The Silence and those shape-shifting Zygons covered in suckers are right up there too. Take your pick. Without a doubt, Doctor Who is the home to some of the scariest villains and monsters in TV history.


Doctor Who 2023: 60th Anniversary Specials Trailer 
Destiny isn't done with them just yet… Doctor Who returns with three special episodes. But is three episodes enough? Seeing David Tennant's Doctor leave to make room for the Fifteenth Doctor will break my heart again.
Doctor Who Properly Reveals What Happened To Torchwood After 12 Years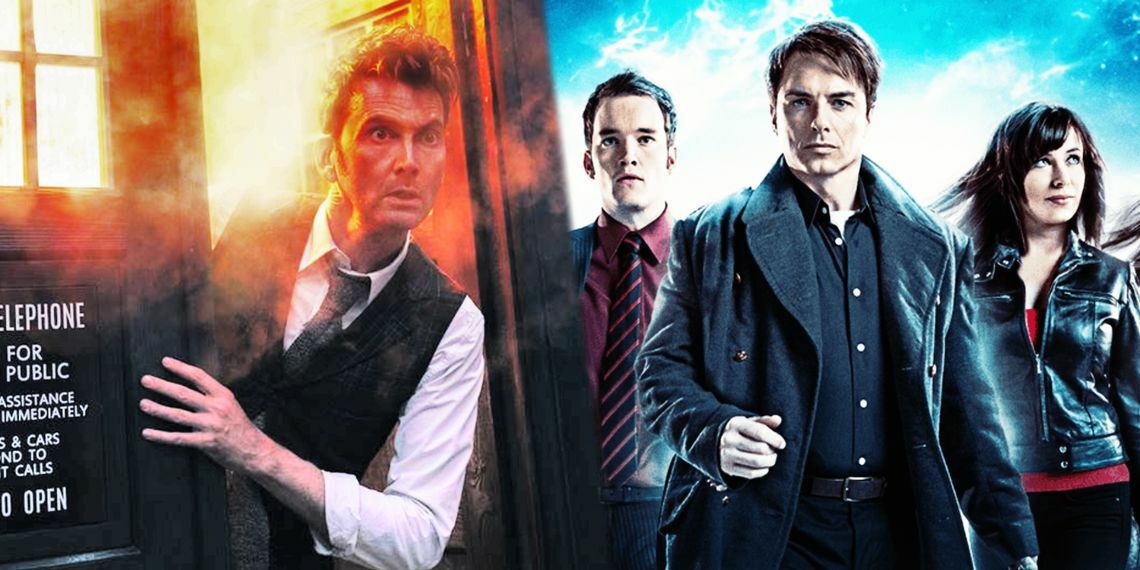 Doctor Who has revealed what happened to Torchwood after their last TV appearance 12 years ago. The more adult-orientated Doctor Who spinoff aired between 2006 and 2011, ending abruptly with the UK/US co-production Torchwood: Miracle Day. While it was thought that the BBC's deal with Starz may lead to more from Torchwood, it was never to be, despite the best efforts of Captain Jack Harkness actor John Barrowman. Audio production company Big Finish has resurrected Torchwood as an ongoing series, but there has been nothing new on the BBC for 12 years until now. Read more at Screenrant>>
Top 10 Best Doctor Who Companions
The Doctor has had some great companions over the years. All fearless and loyal.
The Doctor's Companions: Farewells
Adventuring with the Doctor is the trip of a lifetime - but it isn't always forever! Relive some emotional goodbyes from past companions...
20 Things You Didn't Know About the "Heaven Sent" Episode
Many Whoivans say "Heaven Sent" is the best Doctor Who episode of the Twelfth Doctor, ever. Do you agree?